Project Description
Water sector specialists Miles Water Engineering were appointed to complete the construction of two new reservoirs to support one of the world's most advanced greenhouse projects near Ely in Cambridgeshire. The £86 million project, led by AGR Renewables on behalf of developer Greencoat Capital, utilises one 5.5 acre reservoir (equivalent to 3 football pitches) to harvest rainwater from the adjacent 55 acre greenhouse before returning it to irrigate the crops. The larger 22 acre reservoir (equivalent to 12 football pitches) is utilised to warm the greenhouse via a heat exchange system, with open loop heat pumps transferring energy from the nearby reservoir to the greenhouses. The greenhouse is among the largest ever constructed in the UK, with a footprint of over 22Ha to enable tomatoes and cucumbers to be grown all year-round. The project increases the volume of UK grown vegetables, thereby reducing food mileage and helping to support decarbonisation in the agriculture sector.
The Challenge
The reservoir lining is subject to large pressures from the head of water acting on it when the basins are full. In order to achieve the required design life of the reservoir, it is essential to protect the integrity of the lining system. A high performance geotextile layer was required to protect the geomembrane against any damage or puncture and provide separation between the liner and the underlying formation.
The Solution
ABG's Terrex SNW40UV geotextile was specified to provide the required puncture resistance and tensile strength to protect the reservoir geomembrane. Terrex SNW40UV geotextile is made from high performance staple-fibres mechanically bonded to offer optimum performance per unit weight. Utilising high puncture and tensile strengths, Terrex SNW provides excellent protection to membranes and liners in reservoir engineering and ensures effective reinforcement above the soft sub-formation. The mechanical properties, combined with high elongation, ensure the product survives the rigours of construction and helps to maintain the overall structure of the new reservoirs.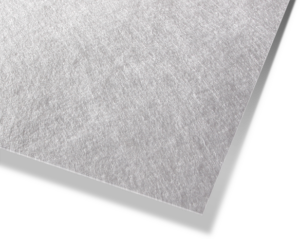 The ABG Service
ABG has over 30 years' experience in ground engineering design in the reservoir sector. The project required co-ordination of frequent just-in-time deliveries to site utilising ABG's own transport fleet to ensure accurate supply of the large volumes of material required for the project.